The Dreamcatcher Buffet
Say Goodbye to the Dreamcatcher Custom Grill and Welcome Back Dreamcatcher Buffet!
The Dreamcatcher Buffet

Bring your BIG appetite to the new and improved Dreamcatcher Buffet! The buffet will be serving lunch and dinner Thursday & Friday and brunch and dinner on Saturday & Sunday, featuring the freshest produce, high quality meats, and lots of exciting new dishes for you to choose from (along with some of your old favorites).
Menus will change daily, so you'll want to come back often!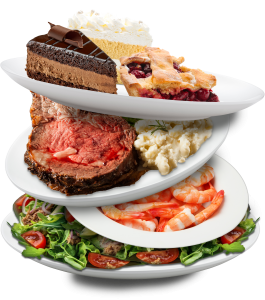 Thursday
Lunch: 11am–3pm  •  $17.99
Dinner: 4pm–9pm • $18.99
Friday
Lunch: 11am–3pm  • $17.99
Dinner: 4pm–9pm • $26.99
Saturday
Brunch: 10am–3pm  • $18.99
Dinner: 4pm–9pm • $26.99
Sunday
Brunch: 10am–3pm  • $18.99
Dinner: 4pm–9pm • $20.99
---
Children 3–10 • $13.99  |  Children 2 & under • FREE